Welcome To Newton Abbot Art Group
...
Formed in 1973, NAAG is a local art group recently celebrated its 46 year anniversary.
We are a friendly club whose aim is to support & encourage individual development in the practice of art in a variety of media.
Everyone is welcome to join our group, irrespective of age, ability and experience. Whether a complete beginner, an improver, or have many years of practice, there are always new & exciting challenges in the world of art.
Our weekly studio sessions provide an opportunity to get together & practice art, being both social and learning occasions.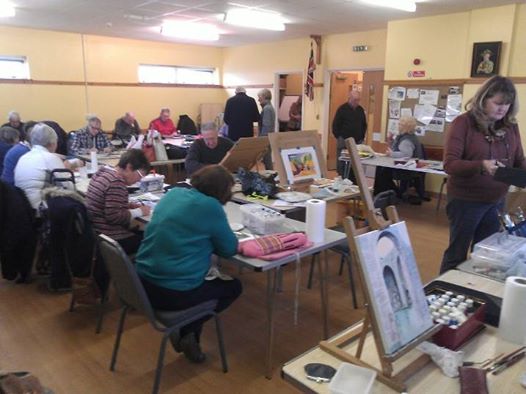 Please explore our site to find out more about our group and the opportunities offered. You will be most welcome to attend any of our events.
Please visit our membership fees pages if you are interested in joining us. Our 2019 brochure can now be downloaded.
See the Calendar and News pages for details of what is happening.
We now have limited availablity forThursday afternoon and Friday morning sessions, so come along and join in or contact us for futher information